NEWS
2021-05-24

Discount for Certum SSL certificate!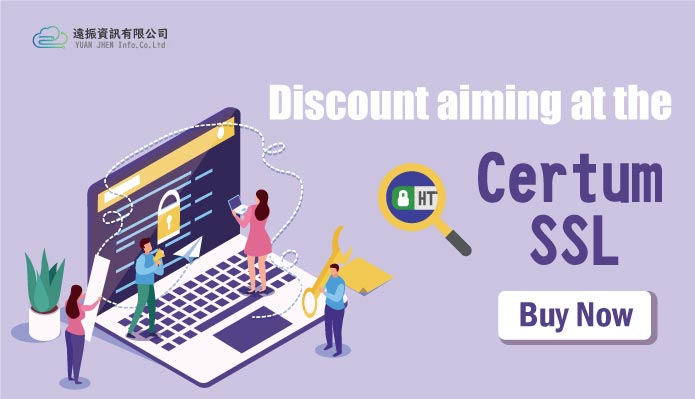 The long validation period of the SSL certificate might bring security problems has always been the topic of SSL certificates. And there is a huge change in 2020.
Apple announced a new policy in 2020:
"Safari will no longer accept new HTTPS certificates that expire more than 13 months from their creation date." "That means websites using long-life SSL/TLS certs issued after the cut-off point will throw up privacy errors in Apple's browser."

Many providers no longer provide SSL that is more than 2 years after the policy announced. In order to solve this problem, Yuan-Jhen provides a discount aiming at the SSL, you don't have to worry about having to pay a high cost for SSL every year!
Start from now, you can get an SSL for only $499 by purchasing a hosting plan! > learn more
PURCHASE NOW> SSL Certum plan
Article>here