NEWS
2021-05-25

Discount for new users & web hosting transfer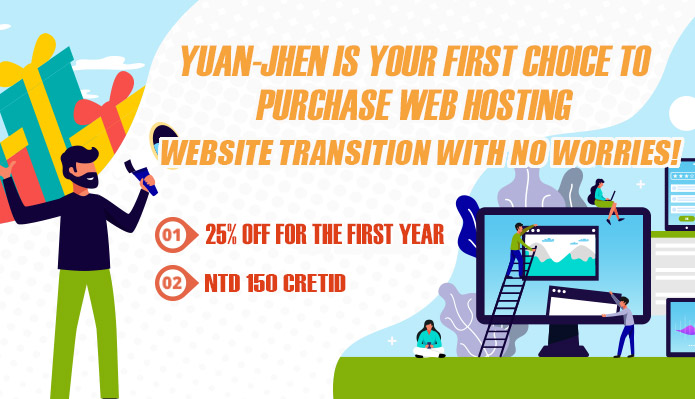 【Discount for the annual payment of hosting plan
From now on till 06/04/2022, new users who purchase a hosting plan from Yuan-Jhen OR transfer to Yuan-Jhen can get a 25% discount!
1.Enter Promotion code:【NEWMOVE2021】 Enjoy a 25% discount for the first year!
2.New user discount: NT$150 credit

About web hosting transfer>learn more

《How to get the NT$150 credit?》
1. Please make the payment in the event period and send the bill number to the event email:event@host.com.tw.
2. The discount amount will be sent to your YuanJhen account after seven working days.

Note:
*Event does not include users who purchase the US hosting plans or image hosting plans.
*The NT$150 credit can be used for your next order.